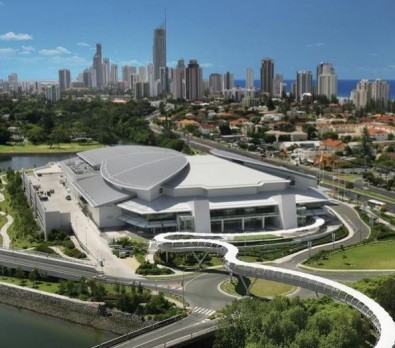 Gold Coast Real Estate Tipped For Strong Commonwealth Games Growth
Gold Coast suburbs close to the Commonwealth Games site are tipped for strong growth both before and after the 2018 games.
In particular Ashmore and Southport are expected to experience excellent growth but already a surge in property prices and increase in sales has been noted across the whole of the Coast.
A recent real estate report has noted that both Sydney and Melbourne experienced a price uplift following the 2000 Olympic Games and 2006 Commonwealth Games respectively. The same is expected for the Gold Coast
A recap of the Gold Coast real estate market for 2014 has identified that almost all suburbs close to the 2018 Commonwealth Games have seen growth in terms of sales and median price point over the past 12 months. Ashmore and Southport are among the best performers experiencing double digit growth.
The recent upturn is expected to continue through to 2018 due to overall improvement in market conditions, infrastructure and increased publicity of the Gold Coast thanks to the Commonwealth Games.
Areas surrounding the Sydney Olympics Athletes Village surged 58 percent following the games, so let's hope for the same on the Coast.
For expert, up to date Gold Coast real estate advice, contact Shelley Auffret on 0418 611 421.