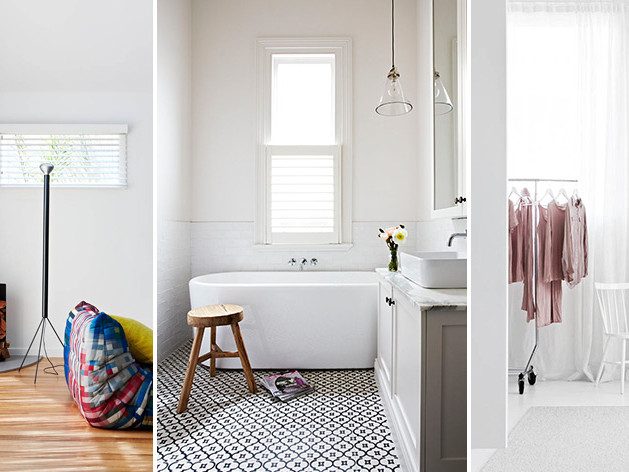 Easy & FREE Ways To Instantly Style Your Home
When you put your home on the market, the costs can add up out of no where. There's cleaning fees, legal fees, agent fees… the last thing on your mind is buying new homewares to style your home with.
Of course, if giving off the best image of your house is the priority, hiring an interior designer to do a really good job is the best option. However, there are ways to instantly style your home and add a that little bit of professionalism that you need in the interim.
1. Take away all your family pictures
While having pictures in your house is integral to creating that home-y feel, it's not the vibe you want to give off when selling. People walk into a property and want to imagine THEIR lives in the space, and that can be a bit difficult when there are pictures of the current tenants everywhere. Furthermore, removing pictures can also be about privacy. If someone is inspecting your house and finds out that they know you, through some pictures in the home, that may put them off buying. Ideally, it's better to take away personal artefacts to leave a nice, clean space that potential buyers can project their own image onto.
2. Declutter!
Humans, as sentient beings who can look forward and back, love to collect things. Objects have the ability to remind us of a holiday, a special occasion, another person… so we tend to buy and keep a lot of stuff in our houses. However, the more we collect, the more cluttered a space becomes. The best and easiest way to give your home that 'styled' feel is to declutter all things. Minimalism is a style that will never go off trend because it is clean and modern. This exercise does not require you to buy anything new, it is entirely FREE! It just requires a little time and effort to tidy your space into a minimalistic and clean style.
So there you have it; two easy and completely free ways to make your home appear more modern and styled. For more advice and tips like this, follow me on Instagram at @shelleyauffretrealestate where I run weekly tips on how to sell your house for more.