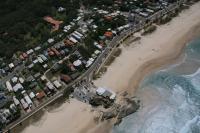 2014 / 15 Gold Coast Housing Market Snap Shot
Over the three months to November 2014, home values rose by 0.8 per cent; however, the overall home value growth is slowing which is good for people looking to buy into the market.
Houses recorded a superior growth value rate compared to units with the market looking very positive going into 2015.
Selling conditions are favourable with value growth in the rental market steady as demand on the southern Gold Coast remains strong.
Purchasers and investors are being spurred on by the low mortgage rate environment which looks set to continue into 2015, but with the Sydney, Melbourne and Perth markets already considered over capitalised by the RBA with high risk lending being flagged as a concern, savvy investors are turning their attention to the Gold Coast.
For expert advice on all aspects of buying, selling and investing in Gold Coast property contact Shelley Auffret Real Estate.
Personalised, attentive Gold Coast Real Estate service