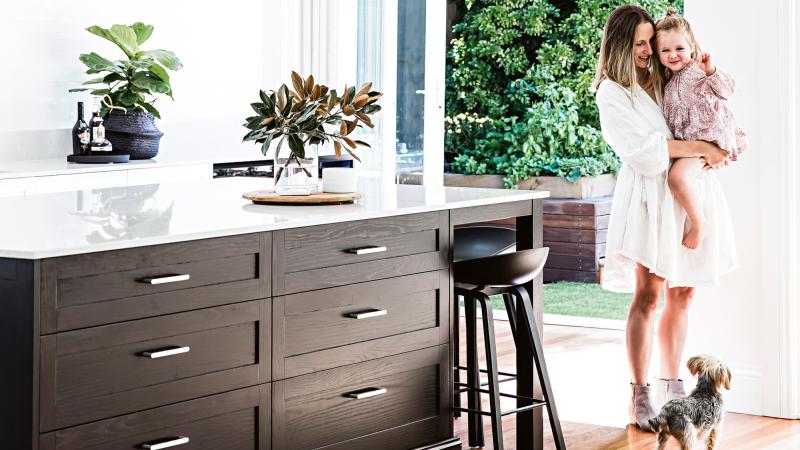 Where to Splurge or Save When You've Bought a New Home
When you love your home and where you live, the next best thing is a refresh of furniture and homewares. Identifying your style with a vision board is a great way to start.
Using magazine clippings or a digital equivalent like Pinterest, this technique will quickly map out where your design preferences sit. Or try an online quiz to discover your personal style. It will become very clear what style, colours, materials, shapes and key design elements you are attracted to, and this will be your map.
Referencing these images before you commit to purchasing anything new for your space will keep you focused on the one design direction. However, knowing where to start or how to manage the budget can be a challenging and overwhelming task. Here are a few pointers to help you navigate your way through the minefield. Let's create that new home feeling without breaking the bank.
Splurge: Living Room Sofa
The sofa is where you plan to curl up every night. It is the heart of your haven and you want to make sure it is going to stand the test of time. Regardless of your preferences, make sure the frame is of a high quality and the cover is a material that is durable and suitable for those you plan on enjoying it with. Australian made and extended warranties are always a bonus when you are making an investment in a staple piece.
Splurge: Floor Rugs
When you are walking all over something, you don't want to be worried that each step is doing damage. A high quality floor rug will be an investment that is worthwhile. Make sure your purchase is appropriate for the location, intentions and purpose. The size is the most important consideration, and it's the factor most people struggle with. Too small and it will drag the room down, and too big will make the room shrink. The shape, pile, material and colours are all things you want to be sure will fit the bill. If you get it right, you'll be thankful every day for a very long time.
Splurge: Dining Table
The dining table becomes the hub for family meals, entertaining friends, and sometimes a dumping ground for homework, groceries and sorting washing. Investing in a sturdy dining table will ensure it wears gracefully and is equipped for the life you intend it to support. Consider the height, length and the ideal number of chairs you need. A dining table that is a nod to your style is one way to ensure it lasts any trend or design phase. If it is a quality piece, you can change the chairs or benches to give the table a new life, time and time again without overspending.
Save: Wall Art
Unless you are a collector, art can become a transient element in your home. If you tend to get restless with the same things, affordable prints might be the best bet for you. In a frame colour and finish that suits your style, a collection of art prints on a wall can make quite the statement. The best part is that you can change the prints without feeling guilty, as a cost-effective way to refresh the room, or move the frames into different areas of the home to mix it up.
Save: Soft Furnishings and Accessories
The accents we introduce into a room are often small in scale and are not intended to be handled often. To this point, cushion covers, table decorations or wall hangings don't have to be expensive to create the impact or mood you are after. It is most likely that these are the elements of a space we change seasonally or when we get bored, so spending big on these pieces just isn't necessary.
Save: Occasional Chairs
An occasional chair is just that, occasional! When its intention is to bring some colour or just fill a space, wear and tear doesn't have to be a priority. Making sure it fits the design bill and achieves a certain look is crucial, however considering alternative materials than what you would in an everyday lounge chair will make all the difference to your budget.
So when considering the bigger furniture pieces you intend to interact with every day, here is where the budget should become a priority. The smaller things will make the space feel how you intend it to, but spending less on the smaller things will allow you to have some fun and change things around without a case of the guilts.
Article and image courtesy of Inside Out.