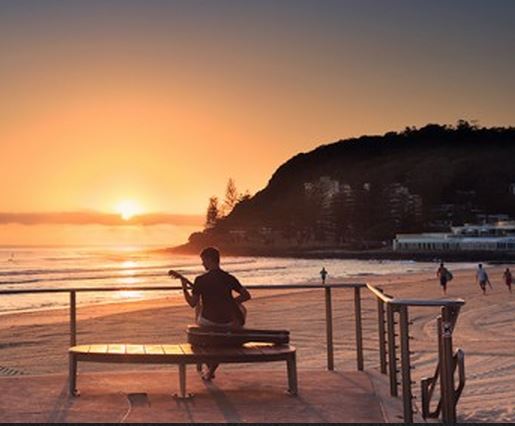 Burleigh Heads on the Gold Coast is a favourite real estate choice
Voted in the top 10 Australian beaches every year on TripAdvisor, Burleigh Heads is a preferred place to live for families, couples and retirees alike.
Over the years it has transformed from a quiet fishing village to a cool, hip destination with unique shops, weekend markets and an array of trendy bars to world-class restaurants.
Burleigh Heads began in a similar fashion to Surfers Paradise, as a quiet fishing village increasingly visited by tourists from the early 1900s.
The population began to grow in the 1950s, turning the area into a relaxing village where locals loved to chat over coffee or spin a yarn at the beach.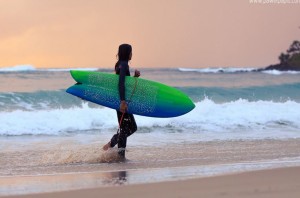 Renowned for its world-class surf break, when the waves are pumping you'll find locals, surfers, visitors and photographers gathered on the headland, known as 'The Point', to watch the amazing skills on display below.
Burleigh is the only point on the Gold Coast that is a protected National Park.  Rich in indigenous culture, the beautiful pathway offers spectacular views up and down the Coast. Every day you'll see walkers, joggers and nature enthusiasts enjoying this lovely area.
The wild, natural beauty of the headland features a combination of rainforest, eucalypt forest, pandanus groves, tussock grassland, mangrove trees, rocky formations and sheltered beaches. You can see white-bellied sea-eagles, kites and ospreys that fish in Tallebudgera Creek. Bush turkeys wander freely, barely bothered by the frequent walkers who pass by, while carpet pythons and bearded dragons sun themselves on the trees and rocks.
Burleigh Heads is far removed from the glitz of Surfers Paradise. A charming beachside haven filled with artists, writers, business owners, young families and pensioners, it is a perfect place to settle.
For expert real estate advice on Burleigh Heads and other Gold Coast locations, contact:
0418 611 421