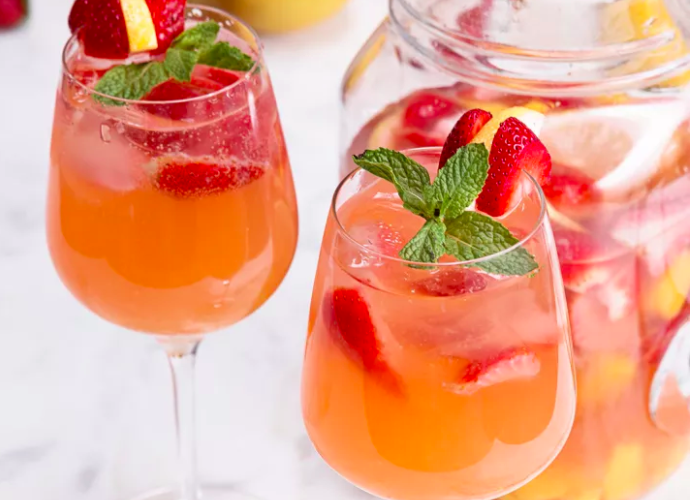 Shelley's Summer Sangria
Shelley Auffret Real Estate is feeling the heat! Things are getting hot, hot, hot on the Gold Coast with Christmas right around the corner. Cool down with this easy and delicious sangria recipe that guests and family will love!
What you will need
3 mangoes
1 punnet of strawberries
1 cup of triple sec
750ml bottle of dry rose
1 lemon
Soda water
How to make it
Rinse the fruit before cutting the mango into cubes, cutting the tops off the strawberries and slicing the lemon. Place all the fruit into a bowl.
Pour the triple sec and rose over the fruit and place the bowl into the fridge to cool for one hour
Serve the sangria over ice cubes and soda water, with mint to garnish
Incredibly simple but absolutely delicious! If you make some sangria, don't forget to tag @shelleyauffretrealestate in your posts.