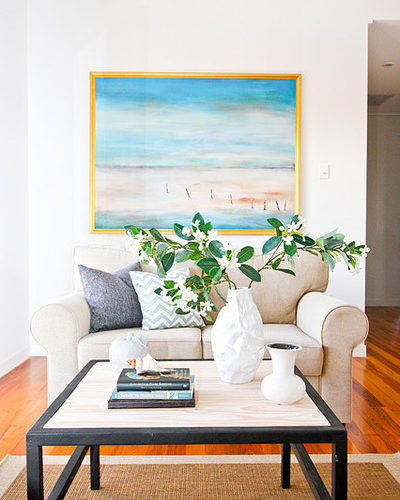 Styling, not staging, your home
In the competitive Gold Coast real estate market, it is crucial you present the best possible version of your home. Of course this can be achieved by giving your house an excellent clean (for further tips on this, check out my Instagram) and ensuring it looks presentable. However, an extra step you can take is styling.
Styling is like an Instagram filter for your house – it just gives it that extra wow-factor. However, there is a distinct difference between styling and staging your home. You want people to walk in a see the house as approachable, liveable and welcoming, and this can be hard to achieve if the furniture looks brand new and not lived in at all.
So here are some tips to style your home is an affordable yet effective way that welcomes inspectors:
Declutter
As humans we tend to naturally want to hold onto a lot of unnecessary junk. It's inevitable. Use this as a time to sift through what possessions you genuinely need in your life and say goodbye to those you don't. Of course this makes your house look much more presentable, but it also helps for when you are moving and have to pack all your belongings. By decluttering, you are turning the space into a blank canvas for all of your styling pieces
2. Hit the op shops
Look for some cheap, second hand pieces of homewares that you can use to really emphasise the space. Don't go crazy though!
3. Style away!
Add your new pieces of homewares to their allocated space and style accordingly. Try not to go overboard and clutter again – keep it clean, simple and approachable. This is a chance for these second-hand pieces to really stand out.