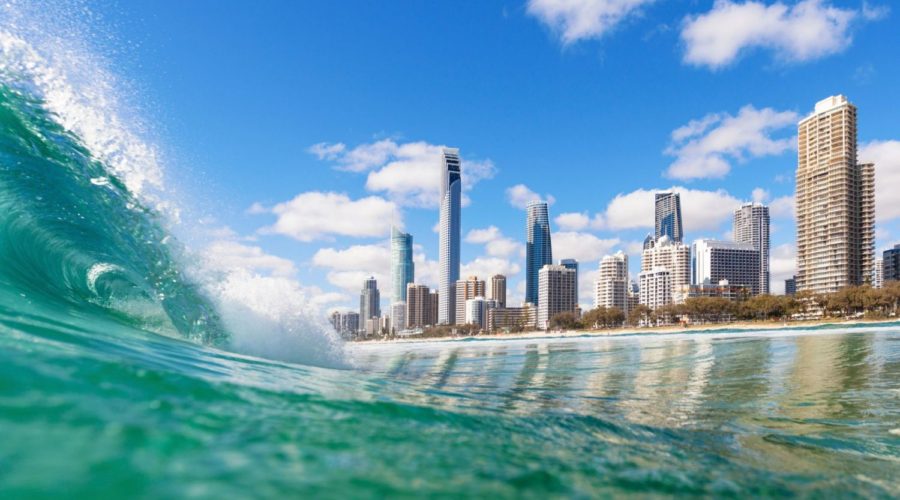 Experts sound warning for sellers as off-market home sales increase – domain.com
The vendor of a house in Port Melbourne was hoping his property would sell for more than $3 million, but all recent sales of comparable homes suggested he'd have to settle for something in the high $2 millions.
Should he sell quietly off-market and save on the costs of advertising, marketing and going to auction? Or should he spend a little in the hope of making more?
It's a seller's dilemma that agent Greg Hocking sees often and, like always, he advised the vendor to go to auction. "In those circumstance, we thought if it hit $3 million, it would be a stellar result," says Mr Hocking, director of Greg Hocking Real Estate Group.
The agent says the bullish price was a result of "pure market forces at work".
"But on the day, five determined bidders turned up … and he sold for $3.7 million. And there's no other explanation than that it was pure market forces at work."
With the percentage of vendors choosing to sell off-market rising steadily in all of Australia's major capitals, many warn they risk exchanging for less than their properties could be worth on the open market.
"You'll just never know whether you've got the maximum sales price you could."Nick Viner, Buyers Domain Australia
Sydney buyers' agent Nick Viner of Buyers Domain Australia believes that's the major risk with not going to market. "You'll just never know whether you've got the maximum sales price you could," he says.
"You'll just never know whether you've got the maximum sales price."- Buyers' agent Nick Viner warns of the risks of selling off market.
"An agent said to me yesterday, 'With off-market properties, you can't sell a secret!' That's a view that's shared by a lot of real estate agents: to get the best chance of maximising the sales price, you need to have a full-blown marketing campaign and get people through Saturday openings and see what the feedback is."
With a continuting under-supply of established quality properties for sale in most cities, the incidence of off-market selling and buying is increasing.
Potential purchasers who've missed out at auction are registering with sales agents to ask to be notified if anything similar looks likely to come up, while many are also going to buyers' agents who have databases of those thinking of selling.
It's mostly happening in the prestige market, however, says Savills Australia's national head of research, Tony Crabb. "Some owners of property prefer discretion over perhaps maximising the price, and they don't want to open their homes to every man and his dog, or have a long, drawn-out campaign," he says.
"They may not get the best price possible, but they do avoid attention. If a property is particularly special in some way, perhaps a unique heritage home or with a particular configuration, the off-market buyer might offer a good price as nothing else will do.
"But usually there won't be the depth of buyers with an off-market property as, if there are multiple buyers, you couldn't possibly know who they all were. So an auction would be more likely to whack the price up."
Both methods have their fair share of pros and cons. Parents might want to sell to their children, brothers might sell to sisters, someone might sell to a neighbour. In those cases, it would make sense to save cash on a 'silent' sale.
A quick sale after a death in the family where a swift settlement is more important than any potential windfall is also a common occurrence off-market, as well as for people who don't like the idea of open days and the angst of an auction or private treaty sale.
"Circumstances can vary and, while most people are motivated by getting the highest price, others want privacy or want to sell quickly," says Dan White, director of Ray White. "In most cases, it's better to go for a full marketing campaign to get the best price, but with less stock around off-market sales are increasing."
Although supply is still limited in most major cities it is returning slowly. In Sydney, 4554 houses and units came on to the market in January, compared to 3567 in January 2016, on the figures of Dr Andrew Wilson, chief economist of the Domain Group. In Melbourne, it's 5846 as against 2016's 5638; in Adelaide 1745 against 1686; in Perth it's 4218 versus 3,851; and in Brisbane it's 4615 versus 4433.
In Brisbane, off-market sales are increasing but generally only in the premium market, where buyers can afford to offer prices perhaps over the odds to secure what they want, says Drew Davies of McGrath New Farm.
"But I only see that happening in the upper end," he says. "If a buyer is looking for one or two bedrooms, then they're spoilt for choice and would offer the lowest price they could, which wouldn't help a vendor."
LJ Hooker's Tina Edwards, also in Brisbane, agrees. "Obviously, an auction is the best way of going," she says. "That will definitely give you the best chance you can get of a higher price; you can't beat an auction."
In Perth, Moses Marrion of LJ Hooker Claremont says off-market sales are "slightly" increasing but, again, mostly at the top end of the market. "It's only really for the clients who are after privacy," he says.
"We've seen sales off-market where the price just isn't enough, and, if you went on-market, you'd get a lot more money, maybe five per cent more. But the clients who do it, that doesn't matter so much to them."
For buyers, an off-market property can represent a genuine bargain. Some buyers' agents are delighted to find them, knowing their clients won't have to compete against others at an auction for the property where the risk is always that the price could go higher.
But it's also a case of buyer beware, warns Mr Viner. "An agent could be fishing for a higher price, and the purchaser might not have done their homework properly and, in those cases, you can end up spending $2 million on something that's only worth $1.5 million," he says.
"Also, the property might be compromised but the buyer wouldn't be in a position to know as it hasn't gone to the open market. There might be issues with the electricity or a substation nearby, but the buyer's thought he'd have a go to try to nab an unwary buyer. There are pitfalls."
Of course, if an off-market offer is a very generous one, then that can be a spectacular result for the vendor, says Mr Hocking. "But the risk is always that the price could have maybe gone 5 to 10 per cent higher if a property strikes a chord with more than one buyer.
"And on the flipside, if the property's been available off-market but the vendor isn't happy with any offers and then goes to auction, its exposure then lacks the freshness of a property going straight to auction and generating the initial excitement."
Most people simply like their property going to auction and seeing people bid against each other," says Christopher Koren of Melbourne buyers' agents Morrell and Koren. "They want competition, they want lots of people coming through and bidding at auction," he says.
And, then, for the off-market sellers, there's always that question: what if? Rich Harvey of buyers' agent Propertybuyer says: "We find when we're dealing with off-market properties, the vendor comes back and says, 'Thanks for the offer, but I'm not quite sure …' because they just feel they haven't tested the market."
Article by Sue Williams, originally from Domain.com.au
For more tips or help with selling your property, call the Gold Coast experts