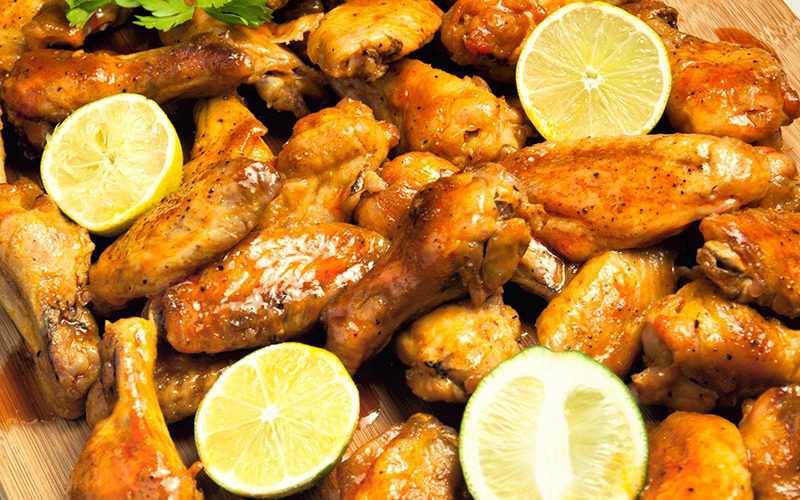 Father's Day Sticky Stir Fry Lime Wings Recipe
It's that time of year to celebrate our fantastic fathers and all the other important men in our lives. For all their hard work and corny "dad" jokes, they deserve the world and more.
Go ahead and make dad's day with these sticky, delectable, tangy stir fry lime wings.
Ingredients:
1Kg Chicken Wings, tips removed
Marinade –
1/4 Cup Lime Juice
1 Tablespoon White Wine Vinegar
2 Tablespoons Brown Sugar
2 Teaspoons Soy Sauce
2 Tablespoons Canola Oil
1/4 Cup Shallots, Sliced
2 Limes, Thinly Sliced
1/2 Cup Water
Glaze –
1/4 Cup White Sugar
1/2 White Wine Vinegar
Method:
Place chicken wings in a flat non-metal container. Combine lime juice, vinegar, sugar, and soy sauce and pour over the wings, turn to coat. Marinate for 30 minutes or longer.
Heat the wok, add oil and heat. Remove wings from marinade and stir-fry about 15 minutes until brown and tender. Add shallots and stir-fry one minute then pour in the marinade. Stir to coat and heat through. Remove to a platter.
Add the lime slices and water to the wok. Allow to simmer to tenderise the lime slices.
Stir in the sugar and vinegar and cook until the lime slices are coated with a thick syrup. Remove and arrange over and between the wings. Pour over any remaining syrup/glaze.
Serve as finger food or as a meal with rice and vegetables.
Yields 12 pieces.
Happy Fathers Day from Shelley Auffret Real Estate. Wishing all the Dads out there a special day!
SHELLEY AUFFRET REAL ESTATE
HOME, RECIPES AND SOLID GOLD COAST REAL ESTATE ADVICE!