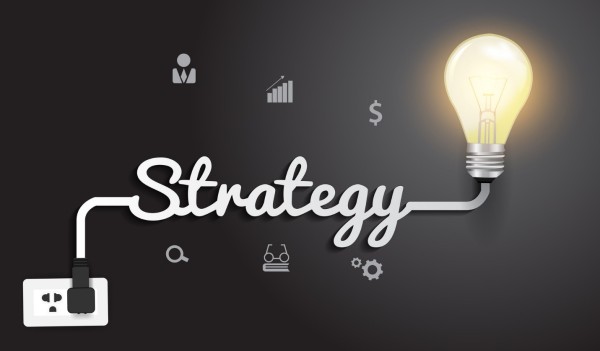 Property strategies for 2017 – realestate.com.au
Did you make a new year's resolution?  What are you looking to focus on this year?
We spoke to property experts to see which areas buyers, sellers, investors and renters should focus on in 2017. Here are the key issues and areas your property strategy should address.
What 5 things should renters focus on?
With prices in most cities going backwards on average, 2017 should give renters the chance to find a deal that works for them says REA Group Chief Economist Nerida Consibee.
Here are her top five tips for renters in 2017.
1. Are you getting a good deal?
"If you've been in a house for a long time or if you've been in an apartment renting for a long time, always double check to make sure you're getting the best deal," she says.
Research prices and be prepared to renegotiate for a better deal.
2. Be the best tenant possible
Treat the property as if it's your own. Landlords are far more flexible with allowing pets and even the price of the rent, if you are seen as a reliable tenant Consibee says.
3.  Surrounding suburbs can offer cheaper rent
Research prices in neighbouring areas as often you can find a similar property in another suburb where the rent is a lot lower.
4. Tie your lease to a non-peak period
Conisbee recommends renters should try and sign a lease outside of peak times such as the new year, as landlords are more likely to be flexible and many offer better deals.
5. Get your paper work right
Renters wanting the best deal possible may need to move more often, so it's important to make you have references from previous landlords or agents on file and keep your 1form application data updated, she says.
Makes sure you also understand the terms of your lease for things like notice periods or keeping pets.
What 5 things should buyers focus on?
In 2017 buyers should look at future developments and infrastructure projects that could have an impact on properties they wish to own, says buyer's advocate and qualified property investment advisor Cate Bakos.
Here are the five things Bakos says buyers should keep in mind in 2017.
1. How sure are you of your finance? 
"Lender scrutiny has increased..it's not as easy to get a loan as it was," Bakos says.
Lenders are now pickier about who they lend to and how much they lend, following APRA's changes to borrowing criteria.  Off-the-plan and apartment buys are now heavily scrutinised by the banks.
2. Where is the market moving?
Despite the talk of demand and high prices, buyers need to look at where prices are actually heading.
"Assuming that prices will fall or remain the same is a little bit naive if we still have the same forces driving our market."
3. What's the real value of the property?
Look closely at what is going on in the area, to work out the value of the property you wish to buy.
"Be prepared to do your own research and track what properties sell for, or looking at recent comparable sales is really important if you want to be able to understand where you need to pitch your offer or prepare yourself for an auction," she says.
4. Is it located in an appealing area?
Bakos says buyers should try to secure a property in an area that is desirable to residents in the long-term.
Factors such as proximity to public transport, good local cafes, parks and leisure facilities will attract more buyers to your area in the long term. This helps with the resale value of the property.
5. What zoning may apply to the purchase?
Bakos says buyers should check the zoning for the property and make sure the bank is comfortable with it, before signing an unconditional contract.
What 5 things should sellers focus on?
Buyers should do their homework and be ready to make their move in 2017, says LJ Hooker Head of Real Estate Christopher Mourd.
Here are the five issues he thinks sellers should focus on to make the most of market conditions this year.
1. Clearly identify the next step
Many people may sell the family first before buying the next property. Mourd says sellers need to be prepared for what happens next, which could involve things like renting until the right property has been secured.
"Be clear on the next step. So you cannot make a decision on selling your home, you cannot make a decision on price on your home, until you understand where you are going to. Many people leave that quite open and hope to sell and then clearly research what they're going to do next. I say research that up front," he says.
2. Be sales ready
Buyers notice when all the little maintenance tasks and repair jobs have been completed before a property is put on the market, Mourd says.
Make sure the house isn't cluttered and the garden is clean and tidy. Consult an agent first if the home requires major repairs to avoid over capitalising.
3. Know the competitive stock in your area
The price the bloke down the street got for his place isn't that relevant, says Mourd. Go to open for inspection for homes that are similar, better and priced lower than your own to get a full picture of the competitive stock in the area.
4. Attend auctions before & after listing your home for sale
Be disciplined and attend all the local auctions, both before and after you list your home for sale.  This helps with things like demand, realistic price comparisons and buyer demographics for homes like yours.
5. Is site amalgamation an option?
Love thy neighbour and thy neighbourhood when you go to sell.
Research the zoning in your area, says Mourd and if your home is in an area that is earmarked for higher-density housing, are your neighbours also willing to sell? If so you could attract a much higher price than selling on your own.
What 5 things should investors focus on?
Propertyology's Simon Pressley says 2017 will be a big year for investors who need to look beyond the headlines.
1. Look forward, not backwards
"Don't be a creature of habit and make a decision based on what's happened in recent years. You need to look at the front windscreen, not the rear-vision mirror," he says.
2. Be realistic about cash flow
Given the amount of investment loans that have been approved for new buildings, particularly in Melbourne and Sydney, investors need to be realistic about rental returns.
"Don't be surprised if rents actually ease in those two big cities," he says.
3. Take a good look at regional Australia
Pressley says regional towns with good essential infrastructure and a range of employment opportunities across different industries often have more affordable housing with strong rental returns, particularly areas with a local hospital or university.
He says places like Cairns (QLD), Bendigo (VIC), Tamworth (NSW), Busselton (WA) and Launceston (TAS) can offer great opportunities for investors.
4. Look closely at housing supply
The supply of housing stock, particularly in places like Sydney, is set to change. Investors need to thoroughly research the housing developments in the area where they wish to buy. It could be that four new apartment blocks have already been approved for construction in the same street.
5. Ignore your personal taste
Investors are buying a property to make money and you won't live there says Pressley. Ignore how suitable the property might be for your tastes and lifestyle and think about what potential renters want.
Article written by Danielle Cahill – read it at realestate.com.au
For more tips or help with selling your property, call the Gold Coast experts